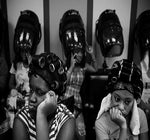 How To Find the Perfect Hair Stylist Part 1
HAVE PATIENCE WITH ALL THINGS, BUT FIRST OF ALL WITH YOURSELF. - SAINT FRANCIS DE SALES
Whewwww chillle!
This conversation has been long overdue. Sis, I know that the struggle is real when searching for a new hairstylist. We've all walked into a salon with good faith only to leave feeling defeated. Yep, we all have a salon horror story underneath our belts. Its almost as complicated as buying a new home, picking out a new car and check this... I've heard some people compare it to finding a whole husband. YIKES! It's hard out here in these streets. FOR REAL. YES, for some of us it is just that deep and if you're anything like me then you're picky AF when it comes to your hair. I mean, you like what you like right? Still and all, expectations when it comes to client and hairstylist relationships can sometimes be complicated but they don't have to be. Believe me, I've heard it all before and as a Hair Stylist myself, I see both sides. So hold your mule while I take all of that into consideration and discuss 3 ways for you to SEEK & KEEP a hairstylist that'll slay the day, all while maintaining the integrity of your hair. 
ASK AROUND
In the hair and beauty industry personal relationships are essential and I believe that word of mouth is the most powerful marketing tool that there is. This means that finding a good hairstylist through the grapevine could be beneficial for you in the long run. All of my favorite clients come from another one of my favorite clients. 
Asking someone that keeps amazing hair is always a good start. If you love someone's hair then simply ask them which salon they go to and who they see there. Only do this if said person has similarities to your texture and hairstyling of your choice. After that, reach out to the stylist. Lots of stylists and salons run referral programs so if you decide to go with a recommended stylist after consultation then please don't forget to mention the person that referred you! This helps the hairstylist understand what type of aesthetic you may like and it also gives them an opportunity to reward or thank the person that referred you. 
Instagram Hashtags are Undefeated
Much like word of mouth recommendation, you can diminish any disappointment that can come with random trial and error when searching your location for a new salon home. The hair and beauty community on Instagram has become such an exceptional resource for endless inspiration. I've listed some sample hashtags for you to search below. 
#ArkansasSalon #LittleRockHair #LittleRockStylist #LittleRockSilkPress #LittleRockSewIn #LittleRockNaturalHair #LittleRockMicrolinks
These are just a few, all you have to do is tailor them to fit your location and style of choice. Instastalk the hairstylists that you like and then proceed to move forward with booking a consultation with whom you like best. 
Styleseat is the GOAT
If you don't have the Styleseat app then please do yourself a favor and download it "ret" now! Let me tell you why! If you're ever in a hair rut you're guaranteed to find a good stylist on this here app. I'm not just saying it because I use it to book my clients. I'm letting you in on it because of the benefits that come with it. My new clients rant and rave about it all the time. Clients can easily discover and book hair and beauty appointments online. StyleSeat offers a convenient way to browse photos and reviews, get important pricing information, and book appointments at a time that works for them straight from the professional's calendar. Simply search your location and tons of options will pop up. This app sends you notifications and you can seamlessly keep up with your previous appointments and book future appointments in advance. Another good thing about Styleseat is that if you move you can search the area once more for a good stylist that can cater to your needs.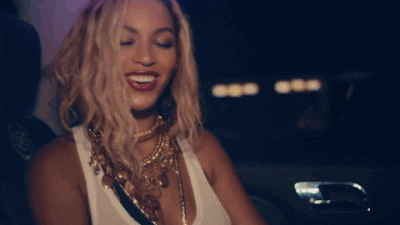 Just like anything that you're searching for... there should be a level of discernment. There is definitely an art to stacking the odds in your favor. One should beware of filters, false prophets and frauds! With prime and practice, you too can become savvy at looking for not only what you like, but what will work best for you. 
Babygirlllll, here's to finding a hairstylist that works for YOU! I really do hope that you've found ways to SEEK a good stylist. Stay tuned for part two where I'll teach you how to communicate with and KEEP a stylist! 
Sheena Scott
Healthy Hair & Extention Specialist-Salon Owner-Entreuprener